On November 2019, upon a 2-day-review, Guangzhou International Financial Center (herein refer to "Guangzhou IFC) was officially granted BOMA China COE, becoming the first super high-rise complex landmark building with international operation management system in South China, and the first REITS asset program in Asia certified by BOMA.
Guangzhou IFC is the core project of Yuexiu Real Estate Fund which was developed by Yuexiu Real Estate and as the world's first listed real estate investment trust investing in Mainland China property. Guangzhou IFC continues to pursue operational management quality breakthroughs and international competitiveness enhancement. The introduction of BOMA international operation management standard will establish a new benchmark for the operation and management of CBD buildings in South China, and will become a milestone in the development process of Yuexiu Commercial Investment in the international asset operation and management, which will help to improve the overall value of Yuexiu commercial assets, as well as an important guarantee for investors to obtain stable and sustainable investment returns.
Strictly Audited by Experts and Certified with high scores
From October 31 to November 1, BOMA Canada former President Mr. Randal Froebelius, international audit expert Mr. Leslie Anderson, and BOMA East China Vice-president Mr. Tao Shilong, these three senior experts conducted a comprehensive, rigorous and detailed audit of Guangzhou IFC. They reviewed the operation management documents of Guangzhou IFC item by item, visited the monitoring center of the equipment room on the spot, verified the implementation of international standards, and asked the grassroots staff on site to check their understanding and proficiency in operation management process.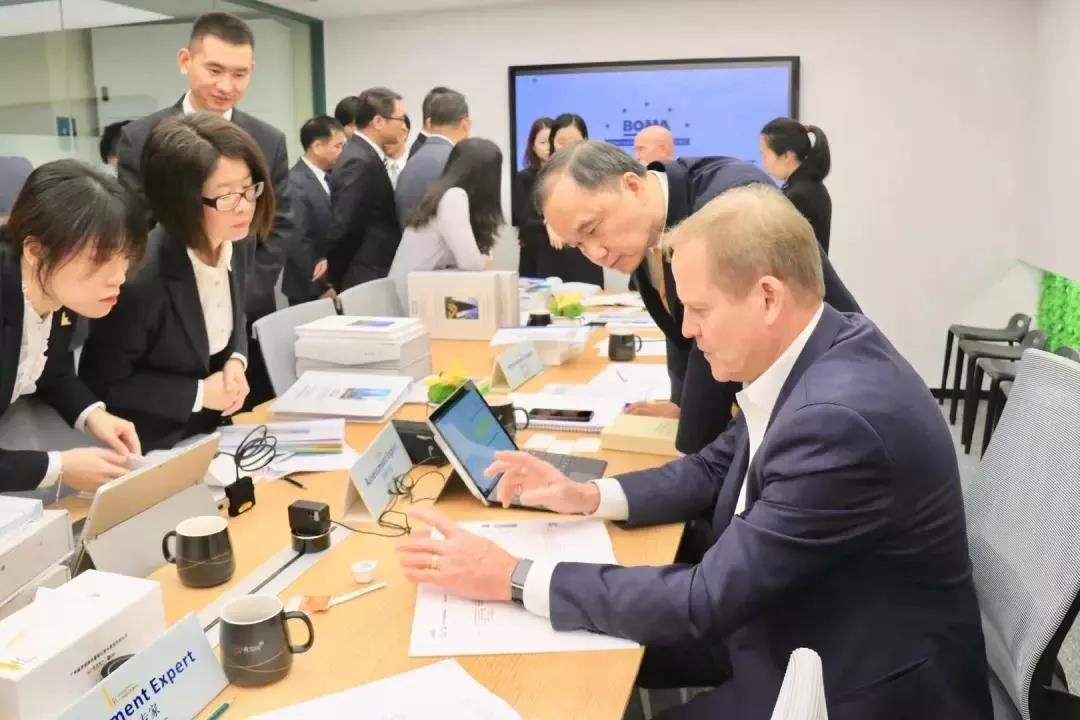 Through a series of strict and detailed audit, Guangzhou IFC was scored over 90 points in five audits: construction operation management, energy management, training management, marketing and communication management, and environmental management, and successfully gained all five BOMA building management excellence certifications in China. It has become one of the most famous buildings in the world such as the Sears Tower and the Empire State Building international famous buildings, and become the industry recognized commercial construction international operation management benchmark.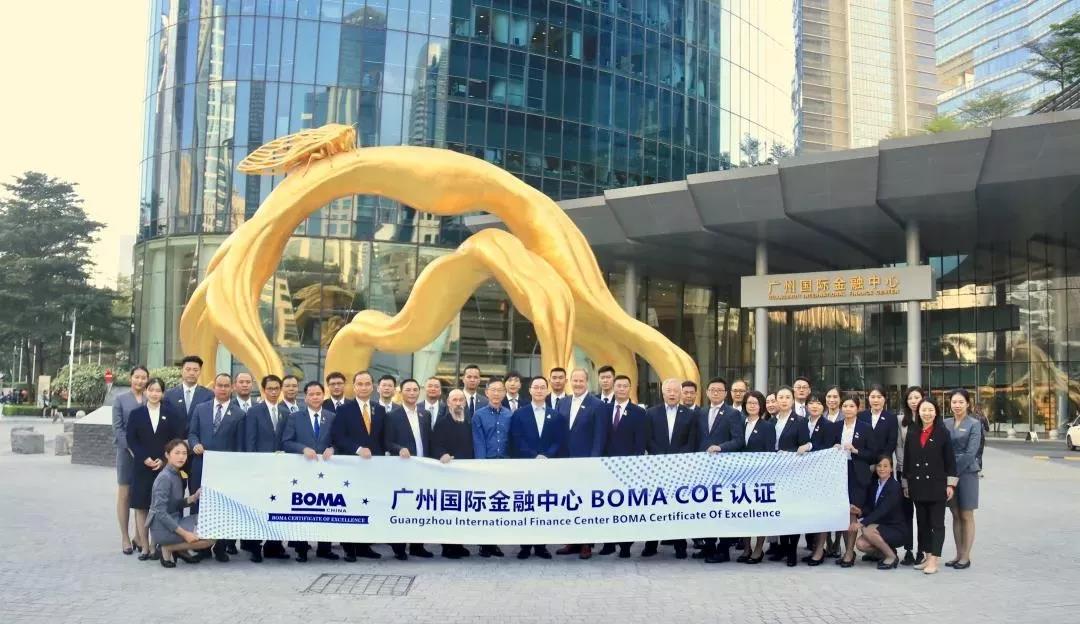 What is BOMA COE?

BOMA China is the abbreviation of International Building Owners and Managers Association (BOMA International) China Sub-association. BOMA China devotes to use international practice to achieve asset appreciation, to train and build the international operation management teams, upgrade China's commercial real estate to international level. BOMA China creates COE certification system. COE is the abbreviation of Certificate of Excellence.
BOMA China COE certification is an all-round certification under BOMA certification system, which is the first step to build an international operation and management team and to establish an international operation and management system. Obtaining BOMA China COE is the best proof that commercial buildings have reached international level in operation and management. Only when all five audit items, namely Building Operation Management, Marketing and Communication Management, Energy Management, Training Management, and Environment Management, meet BOMA China requirements can they be certified with BOMA China COE.