Yuexiu Property won the 29th place in "2019 China Real Estate Enterprise Brand Value TOP100"
On June 27, Yuexiu Property with a brand value of RMB 47.75 billion, as a candidate in the 2019 China Real Estate Enterprise Brand Value Evaluation Campaign which is co-hosted by China Real Estate News, China Real Estate Network and China Property Think Tank-China Real Estate News Research Institute with a theme of "Brand rejuvenation, insight into the future", won the 29th place in the "2019 China Real Estate Enterprise Brand Value TOP100".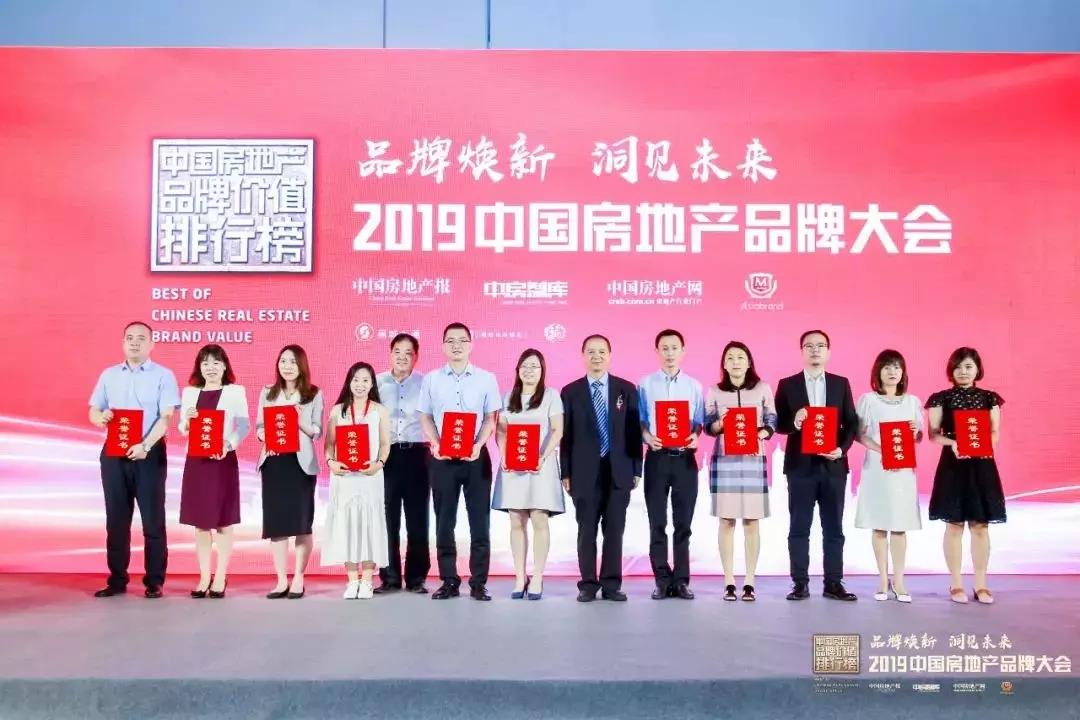 At present, the property regulation continues to increase, and the industry cycle is being adjusted, brand value of real estate enterprises has entered a new era, and the decision-making for future development has always been an important topic for various real estate enterprises.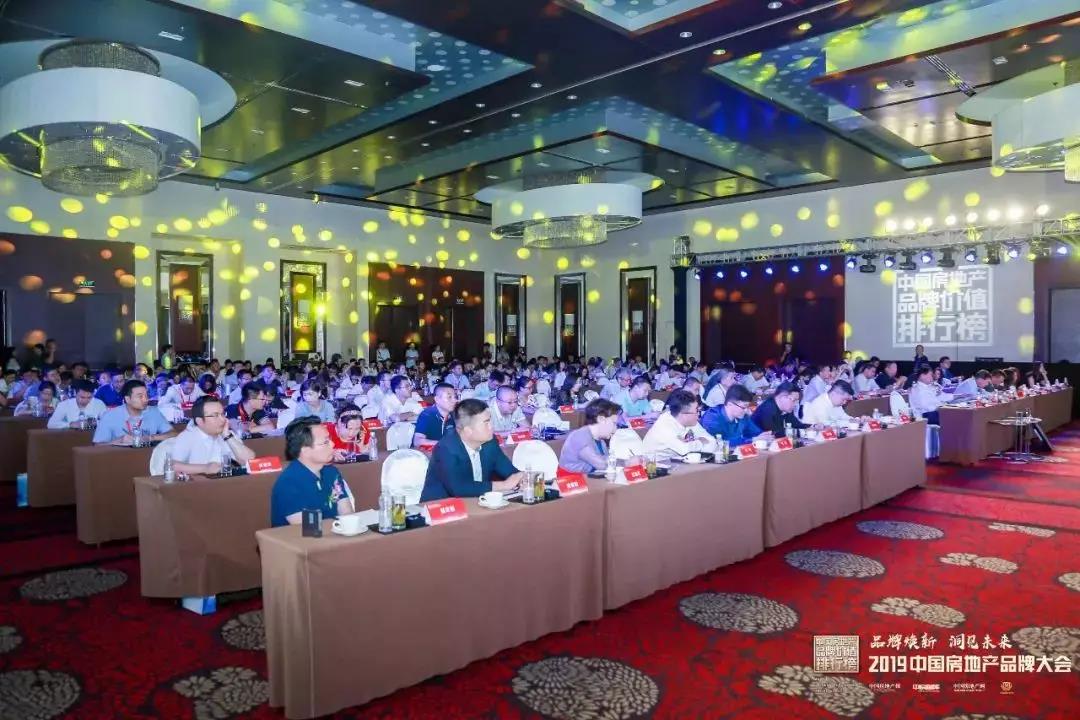 The organizer of "China Real Estate Enterprise Brand Value TOP100" uses the systematic and authoritative Asiabrand evaluation technology to conduct a comprehensive evaluation of 8 major dimensions and 22 subdivided indicators to Chinese real estate enterprises, and accurately confirm the brand value, influence, scale and strength of these enterprises. This list has become an authoritative system for the evaluation of corporate brand value in China's real estate industry. It is an important reference for consumers to purchase properties, and an important basis for government, banks and other financial institutions to evaluate real estate companies.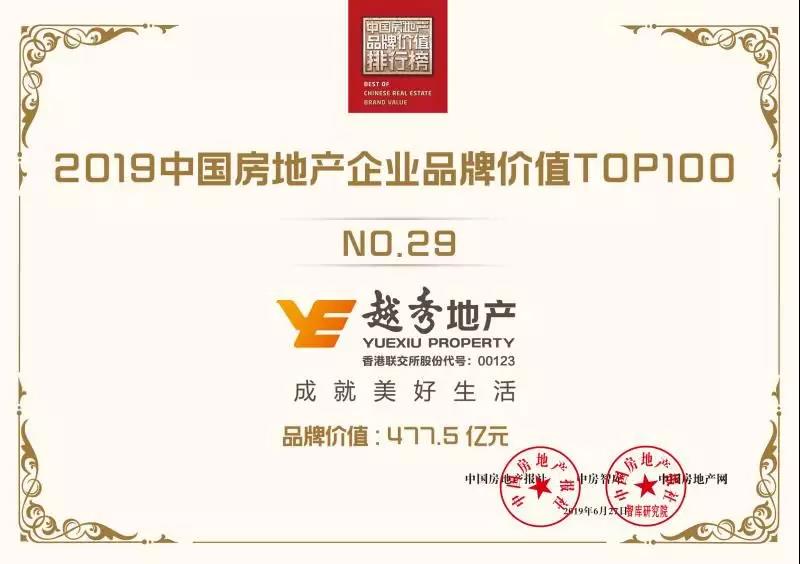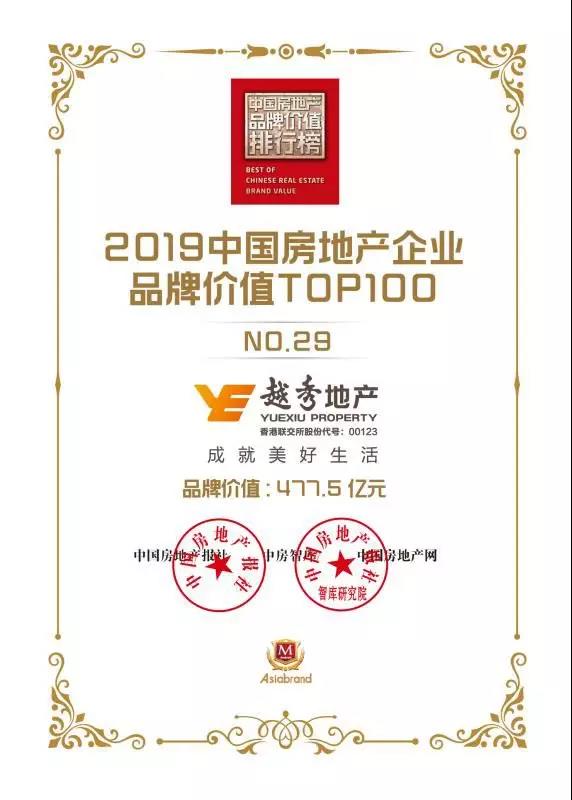 For Yuexiu Property, the award is an affirmation of its brand building and development over the years. Since its establishment 36 years ago, Yuexiu Property has gradually formed a four-core area with Guangdong, Hong Kong, Macao, Greater Bay Area, Central China, East China and North China. It has set a national layout with important support in the southwest and Hainan. It has become a pioneer in Chinese city operation and established a branded property enterprise. Yuexiu Property has entered 17 first-tier and strong second-tier cities in China and abroad.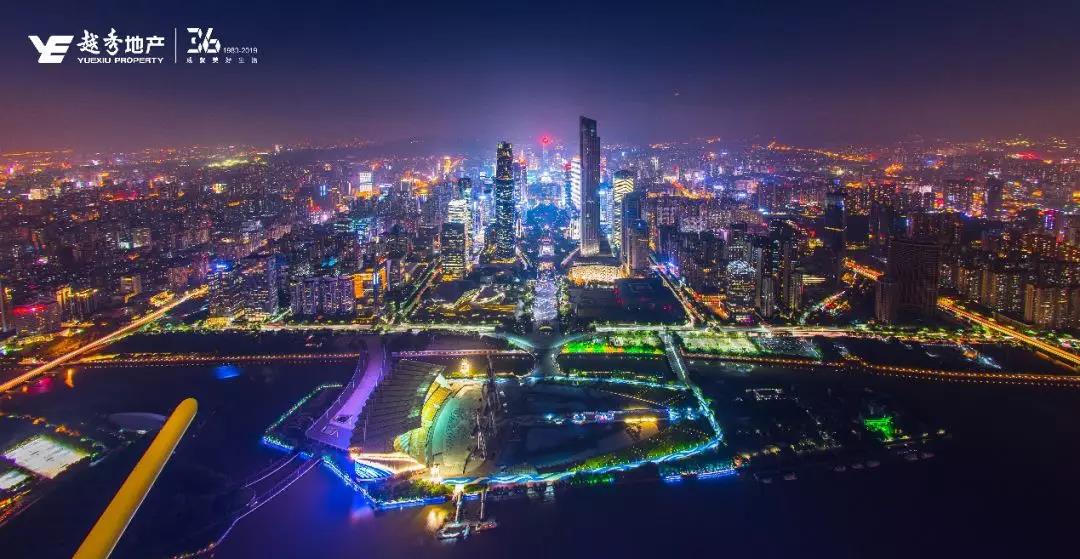 In recent years, Yuexiu Property has also actively responded to the national call, conformed to the market situation, strategically laid out the emerging business areas such as pension industry, long-term rental apartments, urban renewal, industrial real estate, etc., comprehensively and multi-dimensionally meet people's diverse needs for a better life. In the field of pension industry and long-term rental apartments, the two series of "sea series" and "silver luck" product lines and the "Xing Yu" long term rental apartment brand have been gradually formed; in the field of urban renewal, Guangzhou Metro has been introduced as a strategic shareholder to jointly develop "Rail Commute + Property "TOD development model.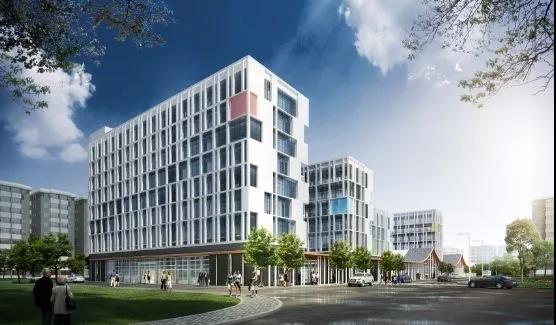 The company adheres to the "achieve a better life" brand mission, and firmly implement the "residential + commercial" two-wheel drive strategy, works along both lines to promote residential property development and business management capabilities. In housing, more than 200 large-scale residential projects have been developed, serving more than 1 million owners; in business, there are more than 40 large-scale commercial projects with a construction area of more than 4 million square meters. The business covers the office buildings represented by Guangzhou International Finance Center, the retail mall represented by Dating Mall, the high-end hotel represented by Four Seasons Hotel, the professional market represented by Baima Wholesale Clothing Market, and other exploration formats gradually form a full-scale urban commercial development operation service system.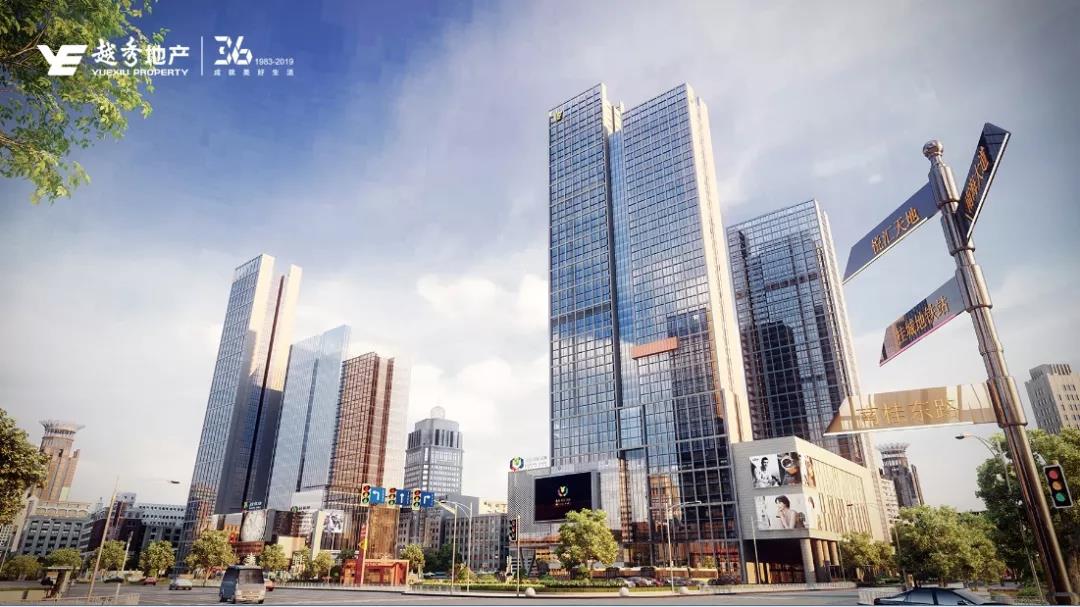 The company has always adhered to the spirit of state-owned enterprises, adhered to the "fine quality and beautiful building" concept. Through the practice of green environmental protection concepts, research and development of high-standard processes, the introduction of intelligent technology, etc., the company has been casting high-quality residential projects and commercial properties. Through the implementation of the "Yue+" Service system, the company provides a full range of life-cycle property services and creates a quality assurance system for the majority of owners and the public.
Yuexiu Property inherits the enterprise mission of "returning to shareholders, returning to employees and returning to the society" and maintains a win-win situation in economic, environmental and social aspects. In recent years, it has made active actions in green buildings, precision poverty alleviation, cultural education, charitable donation, and pension service. It has won a good reputation in the society and industry.
Yuexiu Property adheres to the core brand values of "Quality, Responsibility, Innovation, and Win-Win". It never forget why it started, and it has been pioneering and innovating, and committing to be a pioneer and creator of a good city life.