Big Hands Holding Small Hands Charity Event and Painting Exhibition is in Progress
Unwittingly, the "Big Hands Holding Small Hands" charity event and painting exhibition has been carried out until the tenth day. We believe that many fellows have experienced the "Classroom". Have you recalled the scenes when you were in school?
Here it comes the Teacher's Day of the new year. On the occasion of this charity event exhibition, Yuexiu Group pays tribute to all teachers and wishes them a Happy Teacher's Day!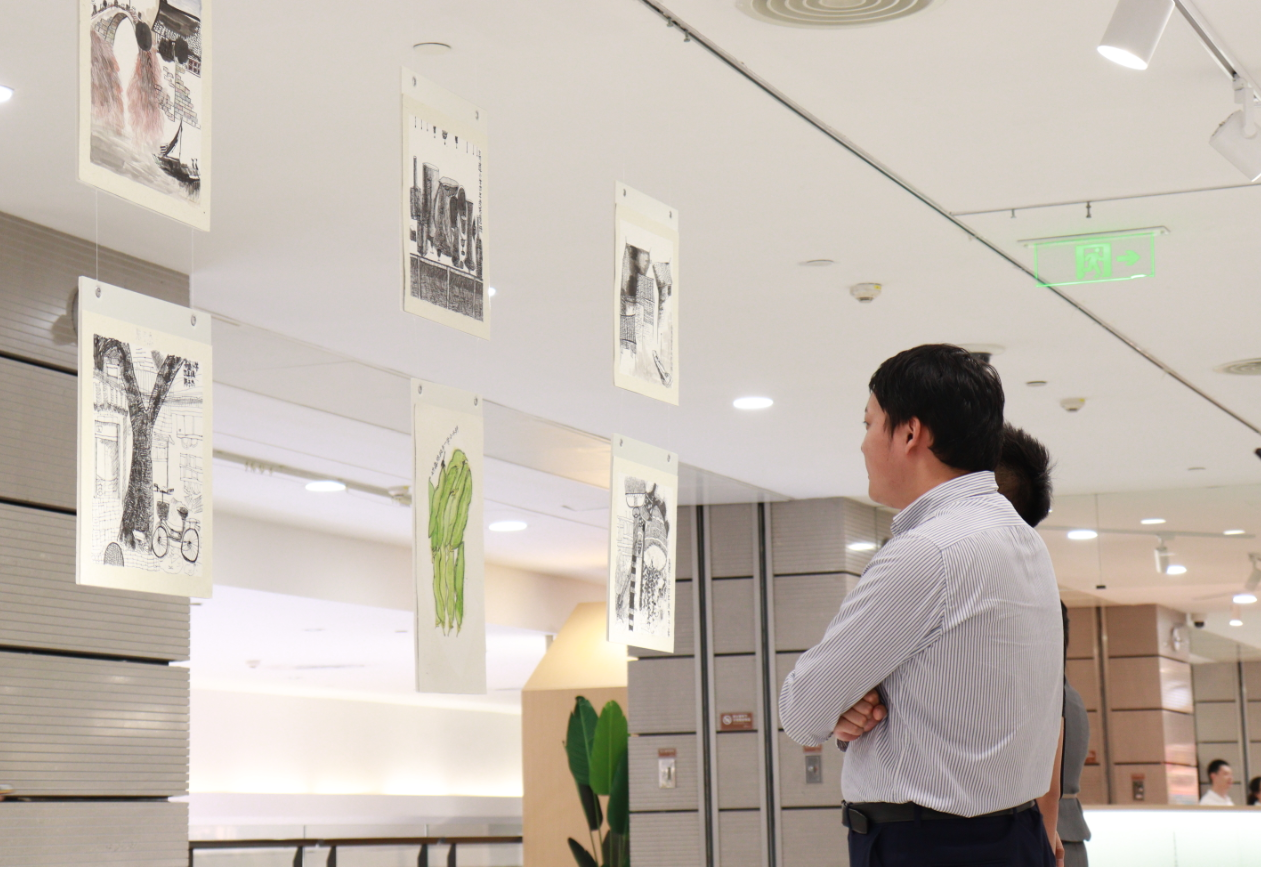 The exhibition attracted many pedestrians to watch. They appreciated each painting with their heart and felt the whimsy of every child. They devoted themselves in reading the public service photo albums and realized the smile and sweat in the charity education activities.
They carefully delineate their unique wish bottles and hope to bring the best wishes to the children. People who come and see the exhibition also let us feel the public's concern and support for Yuexiu's charity activities. The volunteers who participated in the Yuexiu charity event also did their best to and always will support the public welfare.
Recently, they organized a group to come to the exhibition site and launched a special "Learning and Sharing Session". Everyone watched the video of this year's public welfare activities, reviewed this year's public welfare footprint, and let everyone have deeper thoughts on public welfare activities, and led everyone to think of how to do it in future charity activities. Volunteers shared their bites in this year's educational activities, shared their love times with the children, let more people understand the warmth and happiness of participating in the public welfare, and encouraged more people to participate in Yuexiu Group's charity activities.
The exhibition will last till September 18th. Welcome everyone to continue to visit the exhibition.
In the second half of the year, Yuexiu Public Welfare Foundation will continue to carry out educational activities. We welcome continuous attention to our developments. We hope that by then more people will join the volunteer team and join the Yuexiu Group's charity activities!