Caring for the Elderly, Celebrating Dragon Boat Festival. Chong Hing Bank Hong Kong Head Office Employees Visit Hong Kong Elderlies.
Chong Hing Bank recently cooperated with Helping Hand and co-organized the Dragon Boat Festival "Dumpling" with Love visits. About 20 employees participated in visiting the elders, made sticky rice dumpling (zongzi) with them, and celebrated the Dragon Boat Festival together.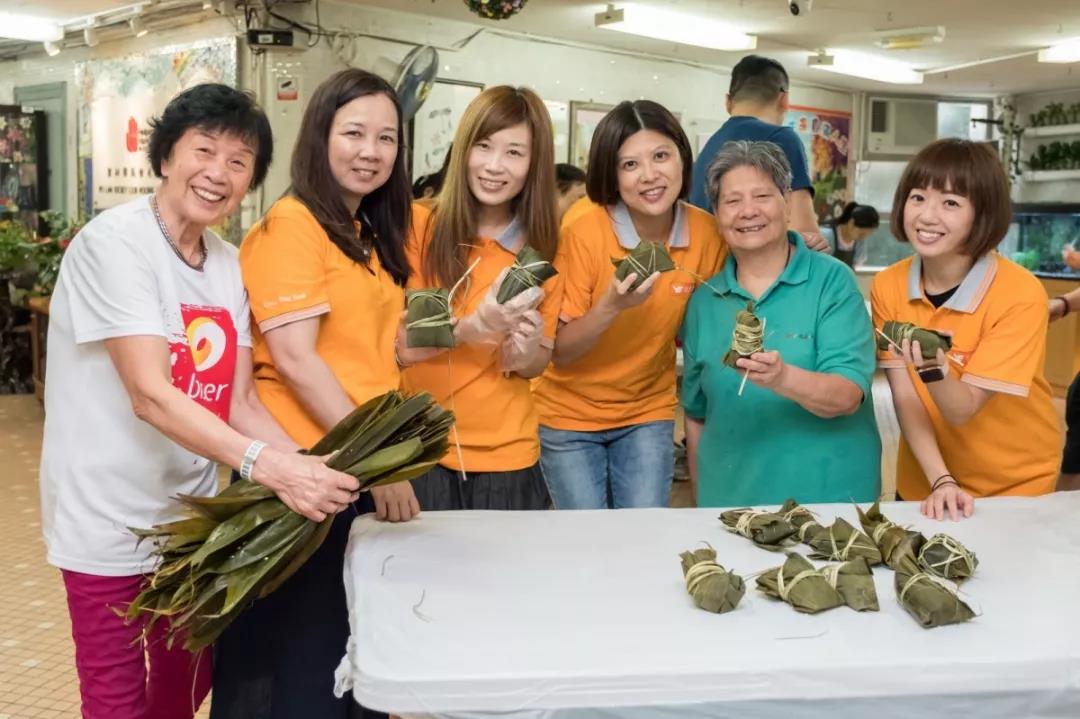 On the day of the event, Chong Hing Bank's Hong Kong Head Office volunteers went to Po Lam Jockey Club Housing for the Elderly under the Helping Hand. Under the careful guidance of the staff of the Association, they joined the elders to stack leaves, fill glutinous rice and make sticky rice dumplings. The elders taught the skills of making sticky rice dumplings, and finally made a total of 500 love and health sticky rice dumplings and presented them to the elders of the association to send sincere greetings and caring in the festival. During the visit, Chong Hing volunteers accompanied the elders and chitchatted with them, listened to their lives and communicated with each other. Volunteers have learned a lot of life wisdom from the rich life experiences of the elders. In the warm and happy atmosphere, everyone wished a happy Dragon Boat Festival.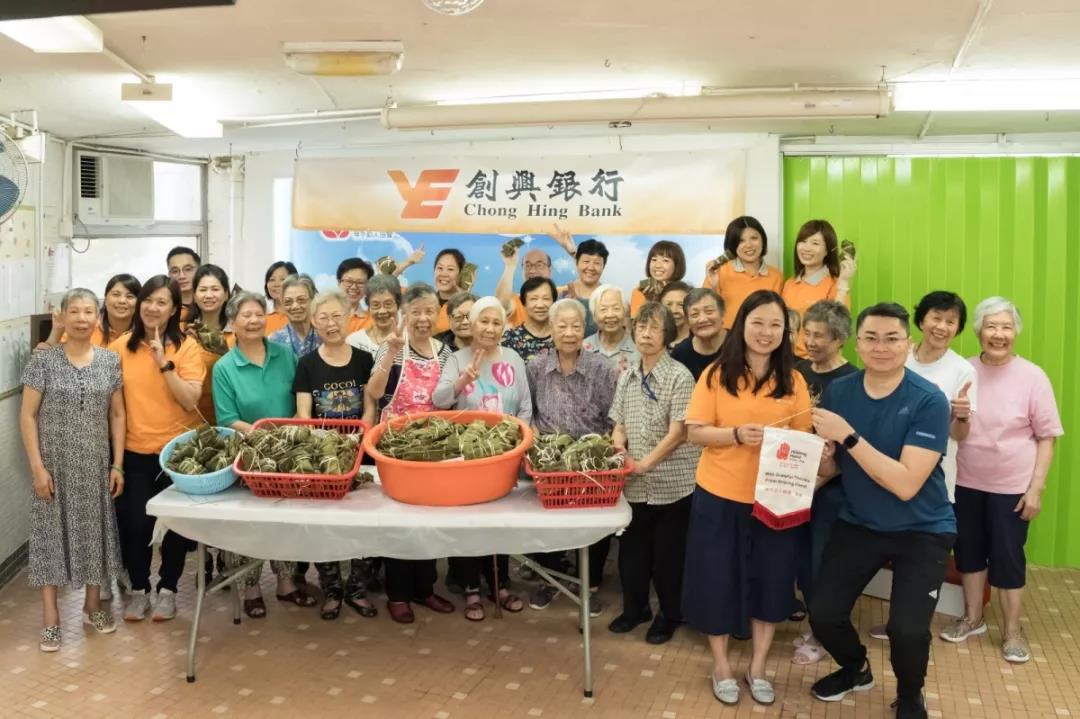 Chong Hing Bank representative (front row, second from the right) accepts Helping Hand's appreciation letter for volunteering.
Jianxin Zong, vice chairman and chief executive officer of Chong Hing Bank, said: "Chong Hing Bank is very pleased to cooperate with the Association of Helping Hand to organize this charity event. Through the visit of bank volunteers to transmit the blessings of the festival directly to the elders and express caring towards the community. Chong Hing Bank will continue to work hard to implement the corporate mission of returning to society, encourage employees to participate in public welfare activities, fulfill corporate social responsibility, and contribute to building a harmonious and positive community."