Wu Shanghui, the Deputy Secretary of CPC Committee in Yuexiu Group Goes to Xi'niu Town, Yingde City for the Supervision of Prepare for Targeted Poverty Reduction Evaluation & Inspection and Extends Spring Festival Greetings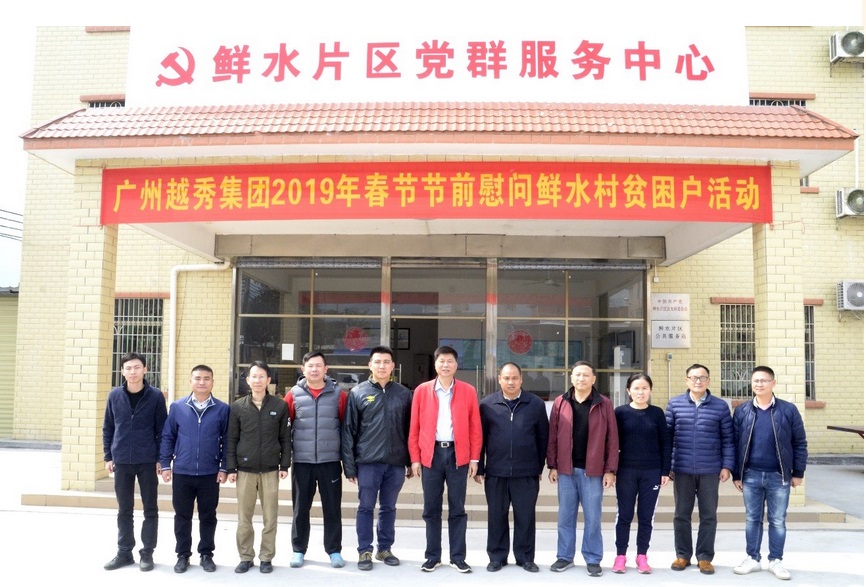 As the Lunar New Year approached, Wu Shanghui, the deputy secretary of CPC committee and director of Yuexiu Group, on Jan 28, went to Chimi, Gaodao and Xianshui, the three villages in Xi'niu Town, Yingde City for the supervision of preparation for targeted poverty reduction evaluation & inspection, and extended greetings to targeted poverty-stricken households, local village cadres and cadres dispatched by Yuexiu Group.
During his in-depth investigation in the three villages, Deputy Secretary Wu Shanghui heard the report of the dispatched cadres, and asked for detailed information about feedback regarding targeted poverty reduction evaluation in Qingyuan City and Yingde City some time ago and the preparation for provincial-level evaluation and inspection of targeted poverty reduction. Wu Shanghui gave sufficient credit to the achievements the dispatched cadres obtained, and stressed that they should consider the preparation for inspection as an important way for accelerating poverty reduction and correct problems found in municipal-level evaluation from all angles in line with the requirements and basic specifications of provincial-level evaluation to make good preparation for provincial-level evaluation with a strong sense of responsibility and solid work.
On that very day, Wu Shanghui also visited some targeted poverty-stricken households, where he asked for information about their lives and employment, presented gifts to them and encouraged them to build confidence for well-off life and strive to overcome poverty and become better off.