Chong Hing Bank Digital Bank Transformation Office Shenzhen Center officially opened
With the strong support from the head office of Hong Kong and the full cooperation of the Shenzhen Branch, Shenzhen Center of Digital Bank Transformation Office of Chong Hing Bank (hereinafter referred to as "DTO Shenzhen Center") has completed a series of preparatory work such as team building and workplace construction for six months, and recently officially launched. Chong Hing Bank's Chief Operation Officer Zhou Dehua, Electronic Banking Division Director Zhao Wenchang, Shenzhen Branch President Lan Shali, Vice President Chen Jinjun, proposed Vice President Liang Qian, DTO Shenzhen Center Director Fang Baifa and Shenzhen Branch's relevant department heads witnessed the Opening Ceremony.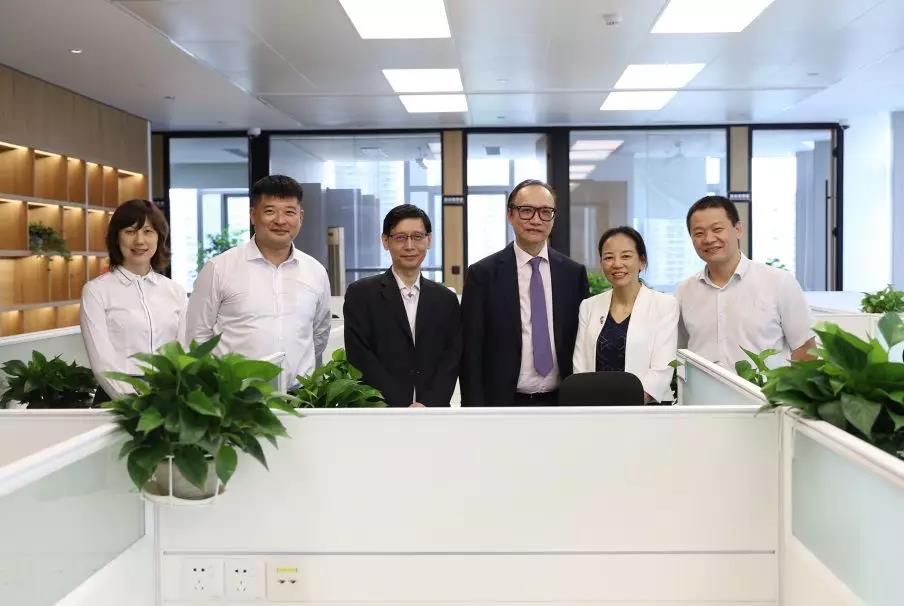 DTO Shenzhen Center is positioned to bring together business and technology talents from both Hong Kong and Mainland China to establish cross-border and online finance business team, and technology R&D team. The establishment is to grasp the development opportunities of Guangdong, Hong Kong and Macau Greater Bay Area, explore cross-border cooperation between Shenzhen and Hong Kong, explore fintech development and application, and carry forward banking technology service digitalization transformation of "channel collaboration, scene marketing, and intelligent marketing". Fang Bofa, Director of DTO Shenzhen Center, said: "From the time when the head office of Hong Kong decided to establish the DTO Shenzhen Center in Shenzhen till today the venue is equipped with office operation and IT development conditions, and the main staff are basically in place, it can't be achieved without the guidance and strategy from the head office of Hong Kong, and it wouldn't be possible without the support from Shenzhen Branch and the selfless support from colleagues in relevant departments. DTO Shenzhen Center must make progress and continue to promote the technology innovative development of Chong Hing Bank.
Shenzhen Branch President Lan Shali said: "Industry data shows that the contribution rate of information technology to bank development has exceeded 40%. Shenzhen Branch and DTO Shenzhen Center are both in Chong Hing Bank family, there's great collaboration potential in product innovation, service innovation, business model innovation. And both parties can jointly become the innovation center of Chong Hing Bank, and jointly help the transformation and development of Chong Hing Bank."
Mr. Zhou Dehua affirmed the staged progress of the construction of DTO Shenzhen Center and gave high expectations to the future work of DTO Shenzhen Center. He pointed out that the opening of DTO Shenzhen Center is one of the key steps for Chong Hing Bank to transform into a digital bank. It will help integrate the information technology resources of Hong Kong and Mainland China and enhance the key capabilities of Chong Hing Bank's innovative information technology. He hopes that DTO Shenzhen Center will be able to maintain enthusiasm, work happily, work hard, and continue to provide new solutions for the digital transformation to Chong Hing Bank.