On April 26th, the results of the "2018 Southern Public Welfare Communication Award" sponsored by South Daily, Sun Yat-sen University and Southern Lyric Data Research Institute were announced. With Yuexiu Public Welfare Volunteering Education Activity, Yuexiu Group won the "2018 Southern Public Welfare Communication Award for Science Popularization" .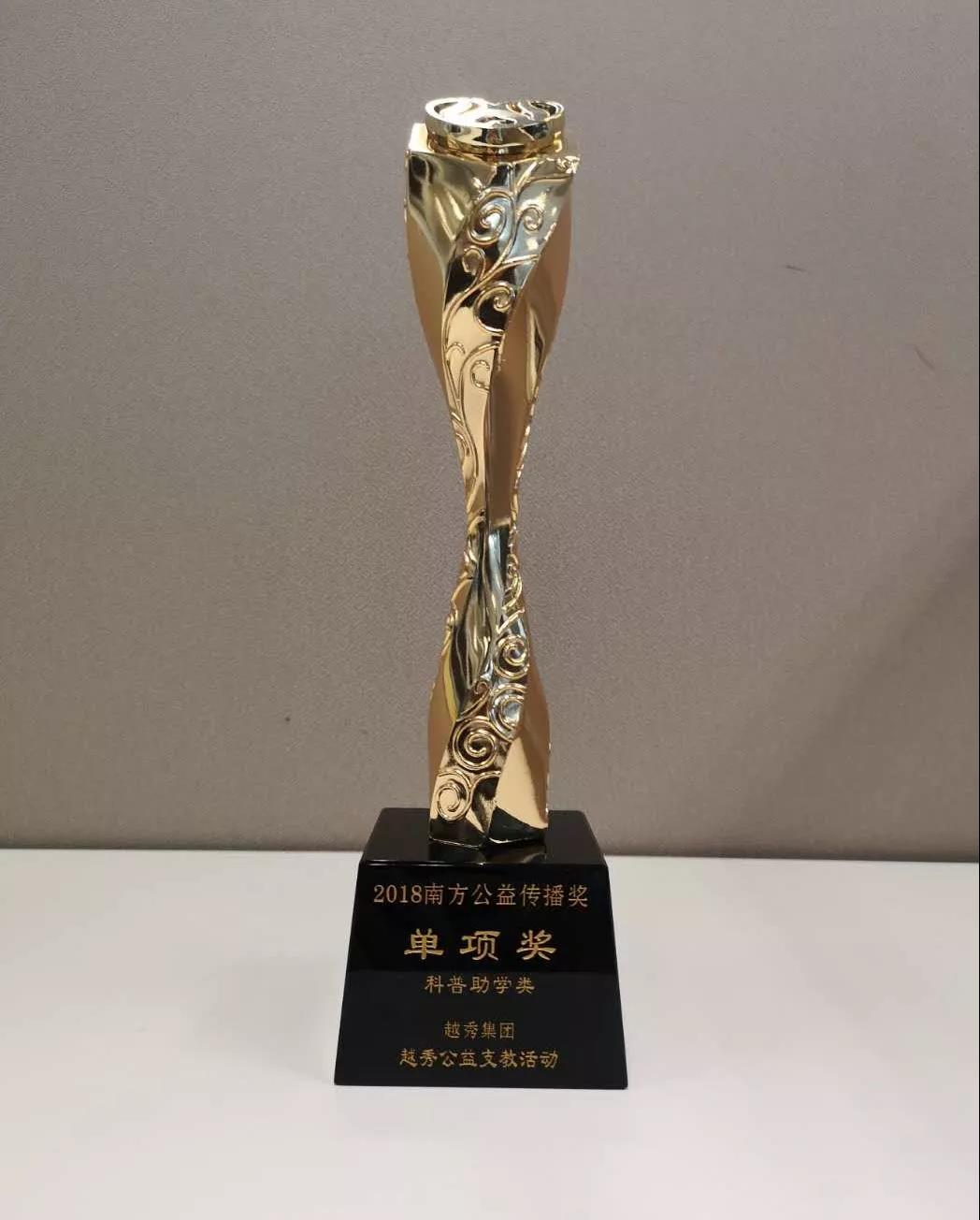 Based on the "2017 Southern Public Welfare Corporate Public Welfare Report" and the "Top Ten Southern Public Welfare Communication Awards" released last year, the selection continued to improve the data analysis and evaluation system, and take into consideration the characteristics of different areas of public welfare projects (such as student scholarship, environmental protection, cultural protection, etc.). Award evaluators combined the experience and resources of the Southern Public Welfare in corporate social responsibility, the theoretical research ability of the Institute of Public Welfare of Sun Yat-sen University for public welfare communication, and the three-dimensional processing power of communication data of the Southern Research Institute. Through accurate data collection and analysis, the selection utilized a quantifiable and visual way, taking into account traditional media, new media and corporate self-media, fully presented charitable and social responsibility projects of charitable enterprises in 2018.
Yuexiu Public Welfare Education began in 2014. The Group insists on organizing 2 public welfare education activities every year, covering Yunnan Ludian, Sichuan Ya'an and Guangdong Qingyuan. Through charity education, book fundraising and other activities, the brand value of the group has been effectively spread, and it has won second award of the "Guangdong Poverty-Stricken Red Cotton Cup" and the honorable title of " My Favorite Guangdong Top Ten Brands".