After Guangzhou Four Seasons Hotel was awarded the title of "Five-Star Hotel" by the Forbes Travel Guide of 2015, Yuexiu Reit has recently won the 10th "China Hotel Starlight Awards", the most influential award in the hotel industry.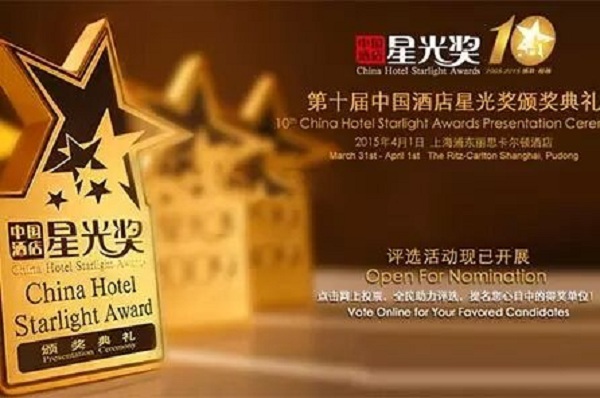 On April 1, the "10th China Hotel Starlight Award" ceremony, known as the "Oscar of the Chinese Hotel Industry", was successfully held in Shanghai. Mr. Bu Binghua, general manager of the Hotel Apartment Department of Yuexiu Reit and owner representative, received the honorary title of "10th China Hotel Starlight Award - Best Owner Representative in the Chinese Hotel Industry". Meanwhile, Mr. Bu Binghua was invited as a speaker at the sub-forum entitled "Analysis and Breakthroughs of Current Service Apartments", and delivered an impressive speech.
Bu Binghua (middle) spoke at the forum as an invited guest
As the most influential and credible award in the Chinese hotel industry, the "China Hotel Starlight Award" is recognized by and receives extensive attention from all sectors of society due to the comprehensiveness of its selection scope, regional fairness of the selection system, and authority of the selectors. The China Hotel Starlight Award this year continued to adopt the comprehensive evaluation approach of "Public Recommendation, Media Appraisal and Expert Examination" to select and commend the hotel enterprises which have made outstanding industrial contribution and promoted the competition and development of the Chinese hotel industry, as well as industry leaders with insights, leadership and remarkable achievements.