The 2019 World Economic Forum's Annual Meeting of the New Champions, which is also known as Summer Davos Forum, was held on July 1-3 in Dalian. This year's forum features the theme "Leadership 4.0: Succeeding in a New Era of Globalization." and has attracted more than 2,000 attendees including political and business leaders, academic experts and media representatives from nearly 100 countries and regions. The Chairman and Secretary of the Communist Party of Yuexiu Group Mr. Zhang Zhaoxing as one of the business representatives attended this forum and had talks with a number of well-known enterprises. It is the 10th time for Yuexiu Group to attend this forum. Li Feng, the Chief Capital Operation Officer of the Group, accompanied Chairman Zhang Zhaoxing to participate in this forum.
Chairman Zhang Zhaoxing attended the opening ceremony of the Summer Davos Forum on the morning of July 2 and listened to the special speech delivered by the Premier Li Keqiang. The Premier pointed out that, China will unswervingly expand the reform and opening-up at all fronts, commit itself to developing an open economy at a higher level, deepen the opening up of manufacturing industry and some modern services such as financing, further reduce tariff, improve the legal system of opening up, and make greater efforts to protect intellectual property rights. The premier stressed that in the next step, China will unswervingly focus on development, completely implement the macro policies and measures that have been introduced, and strive to create a market-oriented, law-based and international business environment. China will implement two major initiatives, namely, to cut taxes and fees on a larger scale and to "streamline administration, delegate powers, and improve people's wellbeing". China will promote sound interaction between economic development and improvement of people's well-being, and ensure that the fruits of reform and development better benefit the people. In the afternoon, Chairman Zhang attended a dialogue between Premier Li Keqiang and representatives of entrepreneurs and listened more closely to the Premier's report on promoting comprehensive opening-up and reform.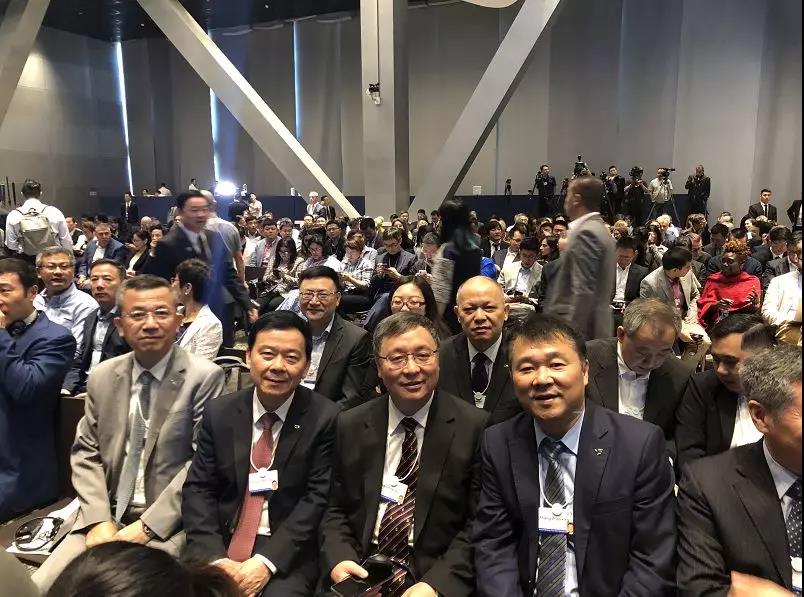 In the evening, Chairman Zhang attended the "Guangzhou Night" event, and Guangzhou Mayor Wen Guohui gave a speech, introducing the economic and social development of Guangzhou, and sincerely inviting all guests to know more about Guangzhou by means of tasting Guangzhou local traditional cuisines and enjoying the shows featuring Lingnan music and Cantonese Opera through "Guangzhou Night". Chairman Zhang communicated with senior executives of several internationally renowned enterprises and discussed with them about the potential cooperation opportunities.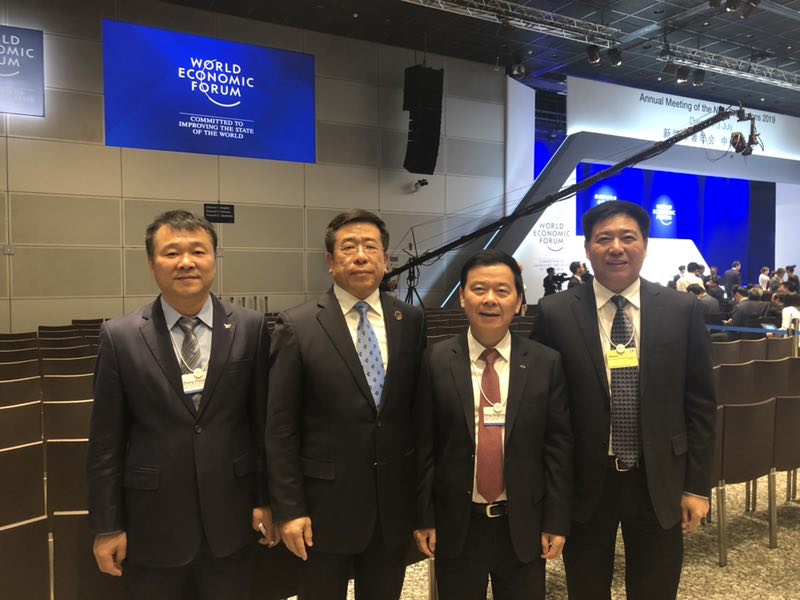 In this forum, Chairman Zhang Zhaoxing accompanied Mayor Wen Guohui to meet with Chairman Chu Lili of First Eastern Financial Investment Group and had an in-depth communication on cooperation in Hong Kong and investment in Guangzhou. Chairman Zhang also met Ms. Ellen Zhou, Global Partner and Managing Director of Boston Consulting Group and other attendees. Chairman Zhang participated in activities such as "Dalian Night", 2019 business meeting between Chongqing and entrepreneurs of world economy forum, and the sub-forum themed "China's economic outlook outlook".
By participating in the 2019 Summer Davos Forum, Yuexiu Group has further broadened its horizon and gained a close understanding of the current trend of world economic development, and has strengthened its communication with world-class enterprises, laying a solid foundation for the strategic planning in the second half of the year and the completion of the 13th Five-year Plan.