The Boao Forum for Asia Annual Conference 2019 was held in Boao, Hainan Province on March 28. Themed as Shared Future, Concerted Action, Common Development, the Boao Forum for Asia aims to generate consensus and to make contribution to the peaceful development of Asia and the world. The Communist Party Secretary and the Chairman of Board of Yuexiu Group Zhang Zhaoxing as the business representative was invited to attend this forum and accompanied leaders of Guangzhou Government to take part in related activities. He Yuping, the Chief Legal Officer of Yuexiu Group accompanied Chairman Zhang to attend this forum.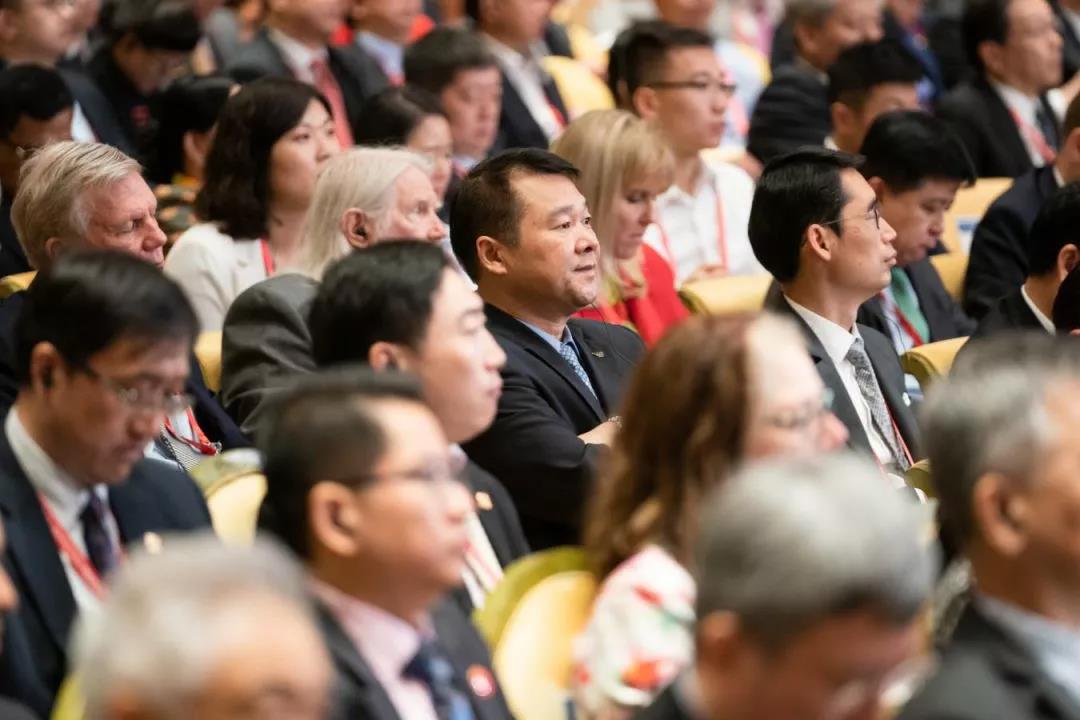 ▲Chairman Zhang Zhaoxing listens to the speech delivered by Premier Li Keqiang at the Opening Ceremony
Premier Li Keqiang delivered a keynote speech at the opening ceremony of the Boao Forum for Asia. Premier Li pointed out that the world is undergoing complex and profound changes, and no country is immune from the downward pressure on the global economy and other challenges. All states should seize opportunities, embrace challenges, and seek for win-win or multi-win cooperation. Li said China would protect the legitimate interest and rights of foreign investors by further lowering the market access threshold, applying the pre-establishment national treatment and negative list management system, adhering to further opening-up in the financial industry, modern service industry and etc, ensuring foreign enterprises are treated on a par with their Chinese counterparts, and strengthening intellectual property protection. Li also said that China will stand firm in opening-up and innovation and make promise of tax cut and fee reduction at a large scale come true so as to stimulate the vitality of market players, strengthen the inside driving force for development, withstand downward pressure, keep the overall economic performance within an appropriate range, and ensure sound and stable economic development in the long run.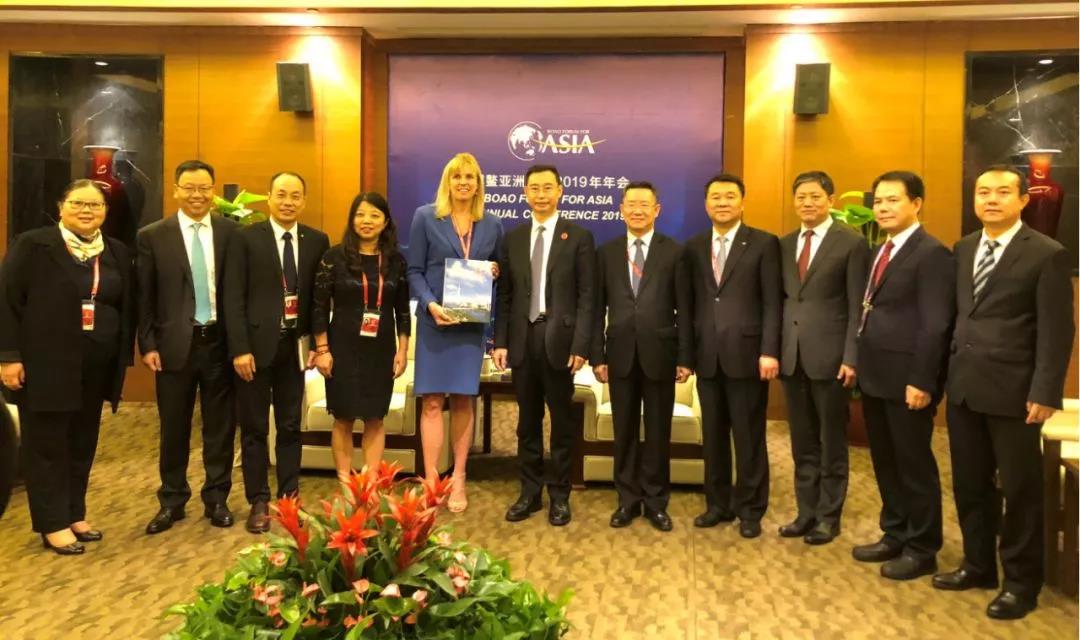 ▲Chairman Zhang accompanies Mayor Wen Guohui to meet Cindy Hawke, new Asia-Pacific CEO of Deloitte
In this forum, Chairman Zhang took part in Guangzhou Stories, Guangzhou Municipal Government Luncheon and the International Communication Promotion Meeting of Guangzhou City Image, and attended other sub-forums such as "WTO Reform" and " Opening-up of Service Industry". He also accompanied Mayor Wen Guohui to meet Hans Paul Bockner, Global Chairman of Boston Consulting Group, and Cindy Hocke, new Asia-Pacific CEO of Deloitte. Chairman Zhang said Yuexiu Group would fully cooperate with Guangzhou Government in connecting Chinese and foreign enterprises and institutions to provide convenience for investment in Guangzhou and win-win development.