Li Ming, A Deputy Mayor of Guangzhou Investigates projects of Yuexiu Senior Housing
On the morning of Mar 15, Li Ming, a deputy mayor of Guangzhou and principals from Guangzhou Civil Affairs Bureau, Guangzhou Municipal Health Commission, Guangzhou Medical Insurance Service and Management Bureau and Haizhu District Civil Affairs Bureau, accompanied by Zhang Zhaoxing, the chairman of Yuexiu Group, Lin Zhaoyuan, the chairman of Yuexiu Property and Wu Wei, the chairman of Yuexiu Senior Housing, went to nursing homes at Haiyi Garden of Yuexiu Senior Housing and Yiyuan Garden of Yuexiu • Silver Beauty for an in-depth understanding of institutional senior care market.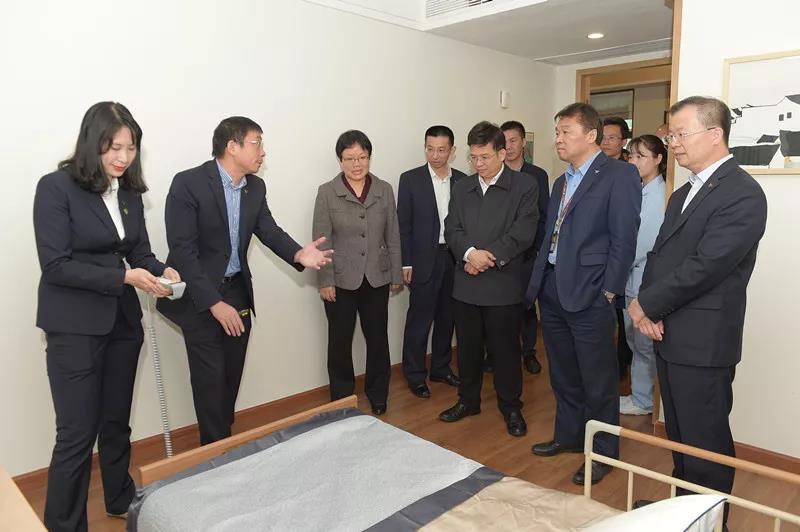 ↑Visiting Sample Room at Haiyi Garden
Some staff from Yuexiu Senior Housing introduced to the investigation group Yuexiu Senior Housing's development concept, project layout, business characteristics and volunteer service. Since its establishment in 2017, Yuexiu Senior Housing, by means of quick distribution, has had a scale including 9 projects and nearly 4,000 beds. Next, Yuexiu Senior Housing would further enhance the professionalism and people-benefit of senior care and create more benchmarking senior care projects to satisfy seniors.
Li Ming gave credit to Yuexiu Senior Housing's rapid development, Sino-foreign cooperation mode, medicine + senior care mode and detail design suitable for the aged. He stressed that we should lay emphasis on the grading and classification for senior care facilities and on community-based and home-based senior care besides expanding institutional senior care; further strengthen the introduction and R&D of products suitable for the aged such as auxiliary utensils convenient for dinning; and build a service team comprising of volunteers with professional knowledge in senior care to better satisfy the need from the aged.
Li Ming said, the Sino-foreign cooperation mode is characterized by excellent nursing skills, on one hand, it could realize the aged's independent living with support and brings them sense of value and happiness; on the other hand, it could fully guarantee the safety of nursing attendants away from injury. During the noon when seniors were having their lunch, Li Ming had a cordial talk with them and sent wishes to them.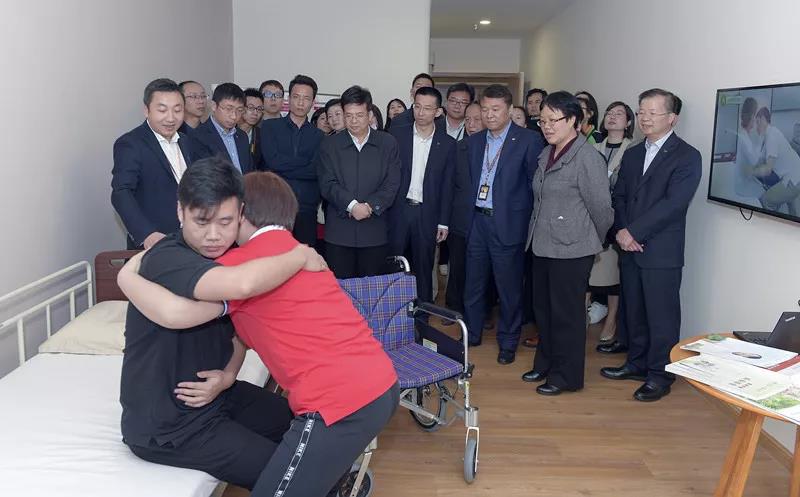 ↑A nursing attendant from Yue Zhi Xiu School is exercising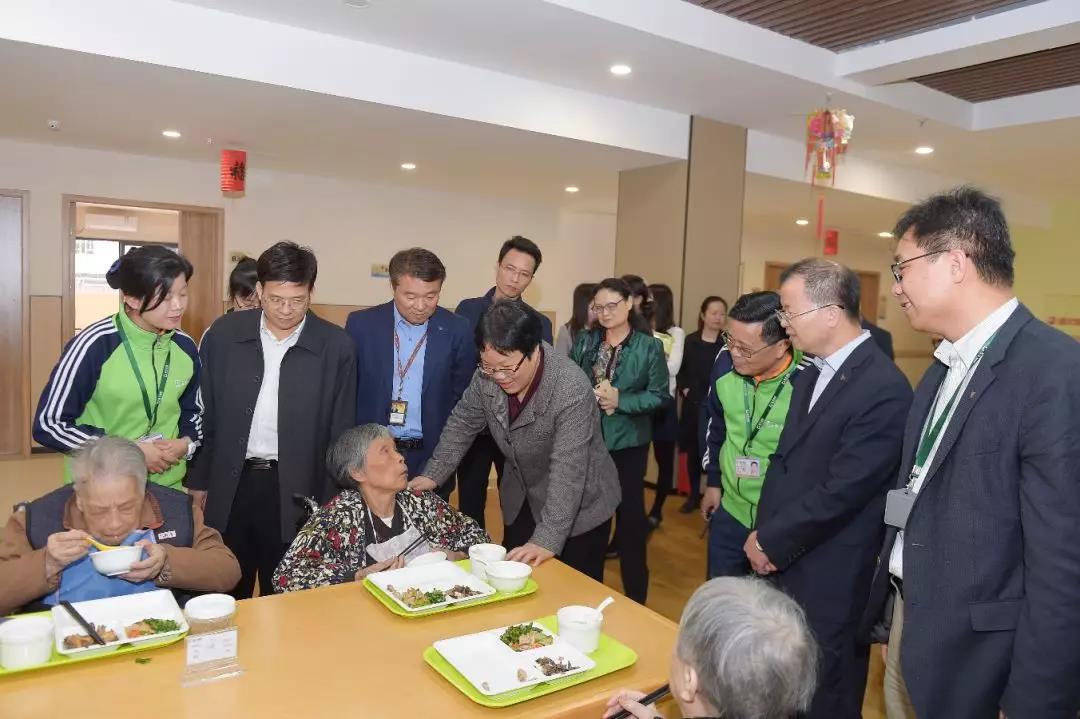 ↑Having a cordial talk with seniors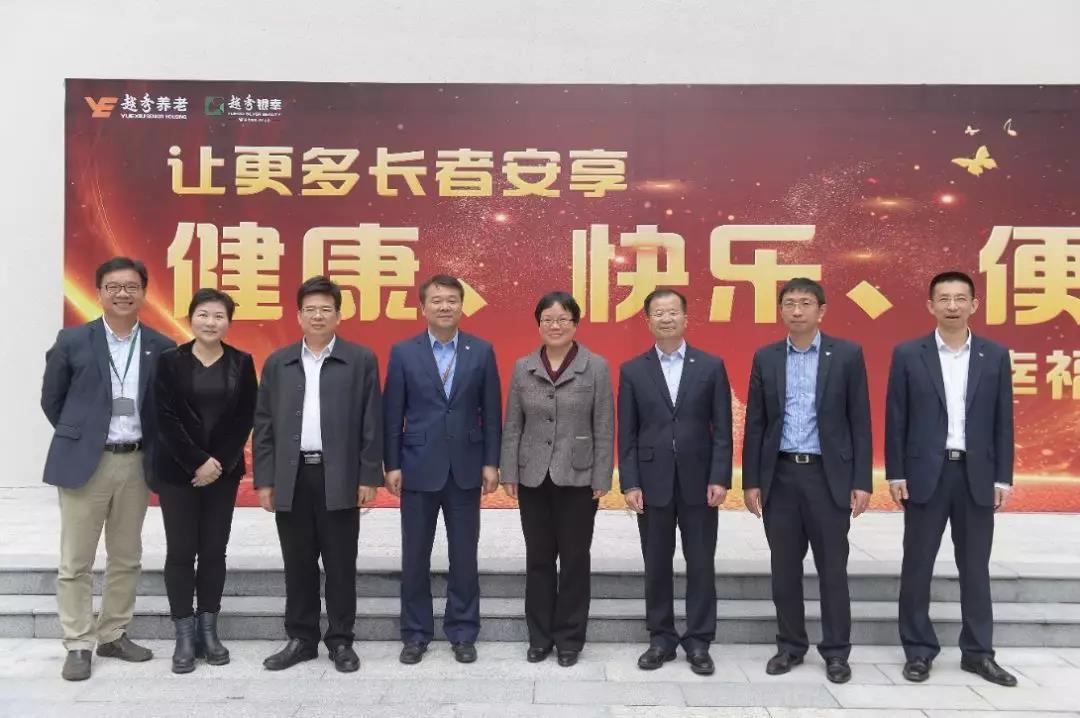 Li Ming stressed that we could foresee that the senior care industry has a brilliant future, because the problem of ageing becomes increasing serious, for which "Two Sessions" stated that "we should ensure the aged people spend their remaining year in happiness and the younger generations have an expectable future". As a first-tier city where population ageing is more advanced, Guangzhou highly values the problem of senior care. And Yuexiu Senior Housing would make its senior care platforms bigger and stronger on the basis of doing well in the grading & classification and generalized preference of its senior care projects.