The 2019 Annual Meeting of China Development Forum sponsored by the Development Research Center of the State Council was held at Beijing Daoyutai State Guesthouse on March 24. The theme of this forum is "adhere to further opening-up for more win-win cooperation". Senior leaders from Chinese governments, global business leaders, heads of international organizations and renowned Chinese and foreign scholars had extensive and in-depth discussions on the theme of this forum. The Communist Party Secretary and the Chairman of Board of Yuexiu Group Zhang Zhaoxing as the business representative was invited to attend this forum. He also accompanied leaders of Guangzhou Government to take part in related activities. Wang Shuhui, Chairman of Yuexiu Finance Holding, accompanied Chairman Zhang to attend this forum.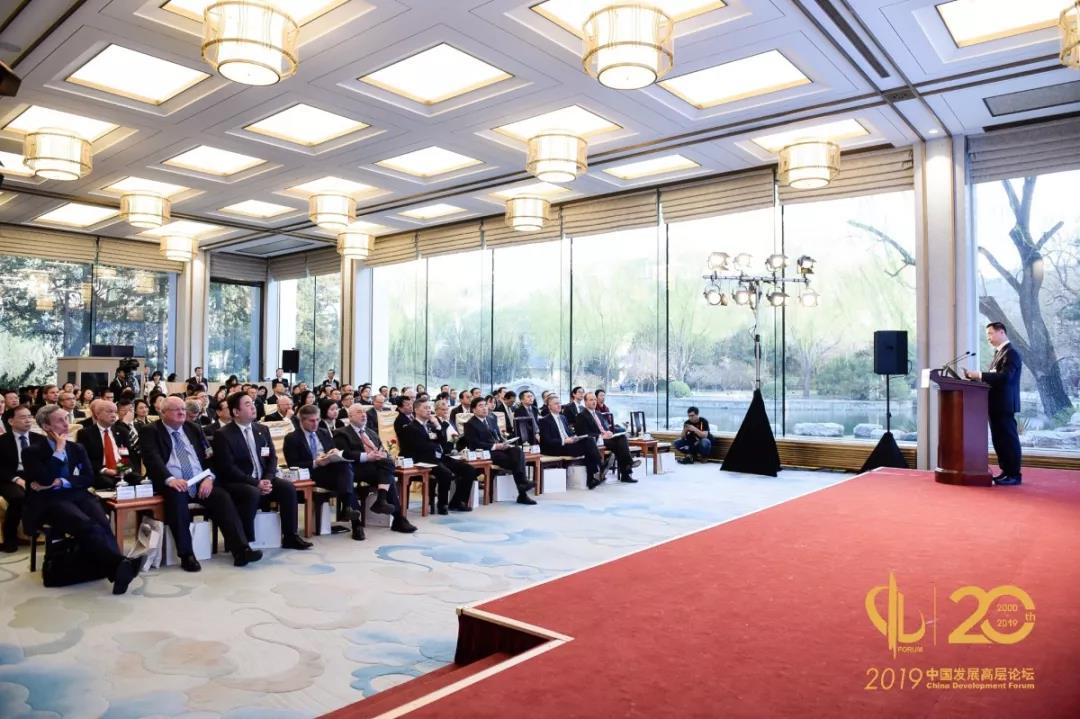 Vice Premier Han Zheng delivered a keynote speech in the opening ceremony and pointed out that 2018 has seen an extraordinary development progress in China. Even though it is complicated at home and abroad, Chinese people of all ethnic groups, under the leadership of the Central Committee of the Communist Party of China led by President Xi Jinping, have worked hard to overcome difficulties and strive ahead. It has been a good beginning for implementation of the spirit of the 19th National Congress of the Communist Party of China, and has made substantial progress in building an well-off society in all respects. It might be more complicated and tougher this year, but we are ready for an uphill battle and are confident that we will be able to accomplish the economic and social development goals set for this year, and we will lay a decisive foundation for completing the building of a well-off society in all respects. Vice Premier Han Zheng stressed that, by opening its doors to the outside world for development, China has achieved a historic transition from a closed and semi-closed country to an all-around opening up, which has become a distinctive symbol of contemporary China. In the past, China's economic development was achieved by opening up. In the future, China's high-quality economic development will be achieved under a more open environment.
Chairman Zhang accompanied Zhang Shuofu, the Party Secretary and Guangzhou Municipal Committee member, to meet Benjamin kesserk, the Executive Chairman and Chief Executive Officer of Jardine Matheson holdings LTD, and they had exchanged opinion on the matters such as property investment and urban renewal. Chairman Zhang also attended "Forum on Supply-side Reform with Stability" "Forum on New Proactive Financial Policies" "Forum on Guangdong-Hongkong-Macao Greater Bay Area in Global Economy" and a round-table meeting on international communication of Guangzhou's image with the theme of "opening up to the new world".