Chong Hing Bank Renders Full Support to The Child Development Fund and Assists School-children in Life Planning for the Realization of Dreams
On Jan 19, 2019(Saturday), Chong Hing Bank held an activity of Open-day Visit and a sharing session geared to occupational orientation, by which 50 invited school-children visited the head office of Chong Hing Bank located at Central Hongkong, and understood the information about daily operation of a bank, the work experience that senior employees shared with them and the career prospect in banking industry, to make personal development planning as early as possible. This activity is one of the activities organized by "The Child Development Fund" initiated by Labour and Welfare Bureau, the Government of the Hong Kong Special Administration Region and sponsored by Chong Hing Bank.
Since being a sponsor for "The Child Development Fund" and starting cooperation with BAPTIST OI KWAN SOCIAL SERVICE, Chong King Bank has contributed for 50 school-children on a basis of savings: donation = 1:1 and of a two-years duration, so as to help them to develop the habit of saving at fixed periods, and further held career planning activities so as to make them understand their personal interests and future development orientation. When the two-year period ends, these school-children could utilize their personal savings, the domination and the special financial incentives offered by the Government of the Hong Kong Special Administrative Region to achieve their personal long-term goals for the purpose of laying a foundation for their future development.
Zong Jianxin, the vice-chairman and chief executive officer of Chong Hing Bank said, "during the past 70 years since its foundation in Hong Kong, Chong Hing Bank has always been devoting itself to the mission to 'Repay Society', exerting its influence and insistently taking on social responsibilities via e.g. participation in diversified public benefit activities,. Today we are very glad to cooperate with Labour and Welfare Bureau and BAPTIST OI KWAN SOCIAL SERVICE, thus we have a chance to provide financial aid to involved school-children and make them clear about their life orientation. And Chong Hing Bank will continue to show the public with love and care and contribute to the development of Hong Kong.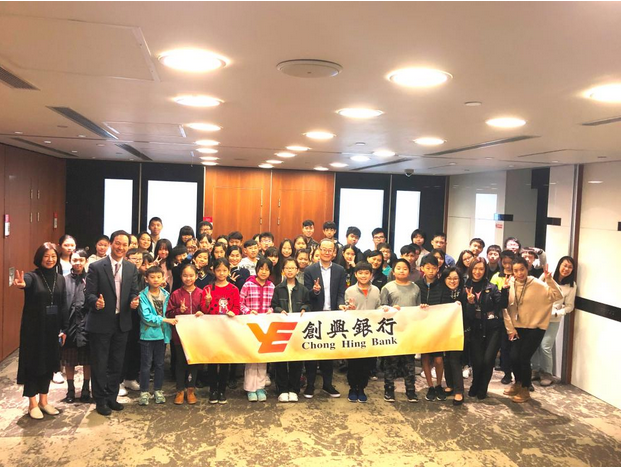 (School-children involved in "The Child Development Fund" Programme and their teachers are visiting the head office of Chong Hing Bank)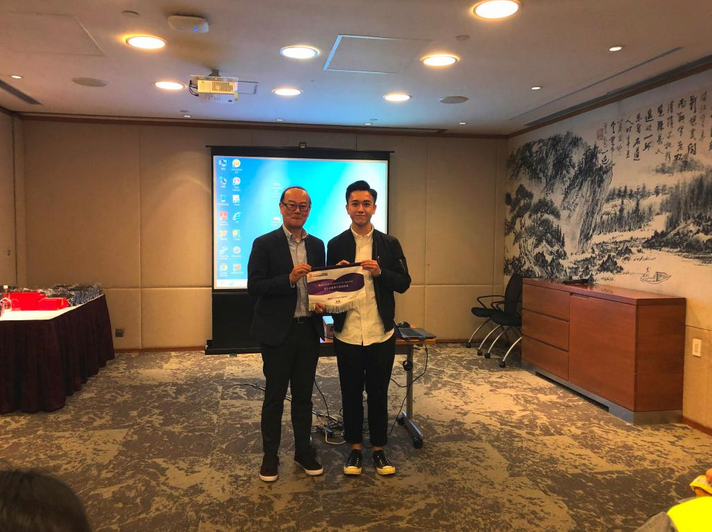 (Liu Huimin (the left one), the vice chief executive officer of Chong Hing Bank, on behalf of the Bank, is receiving the silk banner delivered by BAPTIST OI KWAN SOCIAL SERVICE)